By Louis Bacani, Philstar, October 13, 2014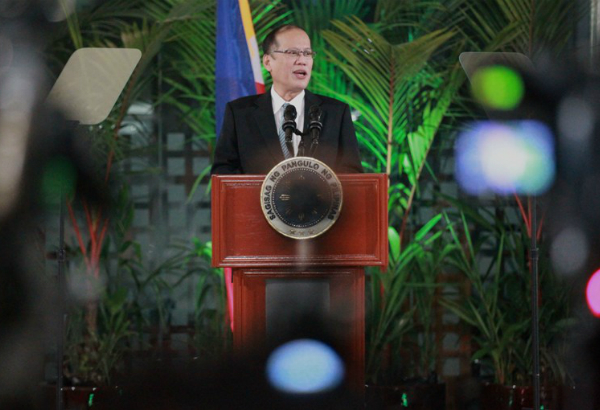 MANILA, Philippines - Only 29 percent of Filipinos believe that President Benigno Aquino III fulfilled his promise to follow his policy of "Tuwid na Daan" (straight path), a new Pulse Asia survey revealed on Monday.
According to the latest poll, 36 percent of Filipinos also think that Aquino failed to adhere to his good governance slogan while 34 percent express indecision on the issue.
Pulse Asia said essentially the same distribution of public opinion was observed in Metro Manila (30 percent agree, 33 percent undecided, and 36 percent disagree), Class D (28 percent agree, 35 percent undecided, and 36 percent disagree) and Class E (29 percent agree, 37 percent undecided, and 32 percent disagree).
Big pluralities in the rest of Luzon and Class ABC (45 percent and 43 percent, respectively) are inclined to think that Aquino has failed to adhere to his "Tuwid na Daan" policy.
For residents of the Visayas, the plurality sentiment is mixed (43 percent). In Mindanao, a big plurality of residents (43 percent) say Aquino has fulfilled his promise to follow a straight path as the country's leader.
The survey was conducted from September 8 to 15 when one of the issues that dominated the news were the resignation calls for Philippine National Police Director General Alan Purisima amid the increasing number of crimes involving policemen.
It was also during this period when Aquino expressed his trust in the beleaguered PNP chief.
The poll was also held when Aquino visited Europe and the United States, where he bannered the country's achievements in transparency and accountability under his watch.
Among these achievements were the arrest of former President Gloria Macapagal Arroyo and the impeachment of former Ombudsman Merceditas Gutierrez and former Chief Justice Renato Corona.
Aquino believes that "good governance is making waves across the archipelago."
"In short, we made it clear. Under our administration, one's position, wealth and influence do not enter into the equation. Justice and the rule of law will be upheld," the President said in a speech at the Egmont Institute in Brussels, Belgium last month.