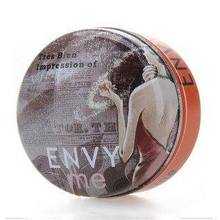 Aquino insisted, for the second time, on comparing China to Hitler's Germany. He

likened the disputed South China Sea to the Sudetenland, which was seized by Adolf Hitler prior to the Nazi invasion of Czechoslovakia.
China then immediately responded by criticizing Aquino for his "inflammatory" remarks,
calling him an "amateurish politician who was ignorant both of history and reality."
Having 'inflamed" China, now they're recruiting young Chinese citizens to join a well-funded, continually expanding military-defense establishment, but which analysts see as fanning even more fears of Chinese expansion.
A video issued by the People's Liberation Army Navy (PLAN) came just days after Beijing announced it had completed its reclamation spree on disputed areas of the South China Sea, but admitted it was ramping up construction, on the reclaimed area, of new facilities.
It insisted most of the structures being built were to boost maritime and meteorological science and invited other countries to check out its plans, but later admitted it was also building defense facilities.
Forbes called the Aquino remarks "inappropriate, irresponsible and inflammatory". To have done so again, in a speech in Tokyo last June 3rd, "borders on the incredulous... Aquino should certainly refrain from such comparisons in the future".
Forbes further noted that p
erhaps Aquino's intention in making his inflammatory populist remarks was in the hope of "distracting the attention of the Filipino people away from the poor economic and governance performance of the country's leadership and elites over decades." Forbes adds:
The Philippines is an extreme case of a country with very high promise – estimated by the World Bank in the 1950s, among others, to become the star economy of East Asia – and abysmal performance. Aquino's attitude to China may be one of unhealthy envy. In 1980 the Philippines GDP per capita ($1,868) was six-times that of China ($302); by this year China's ($13, 800) is four-times that of the Philippines ($4,062). (source: IMF) Need one say more?